Introducing Our Senior Leadership Team
XLIS offers the IB-Primary Years Programme, IB-Middle Years Programme the Diploma Programme continuum from kindergarten to high school. XLIS is the only SAT and AP test center authorized by the American College Board in the northwestern region of China.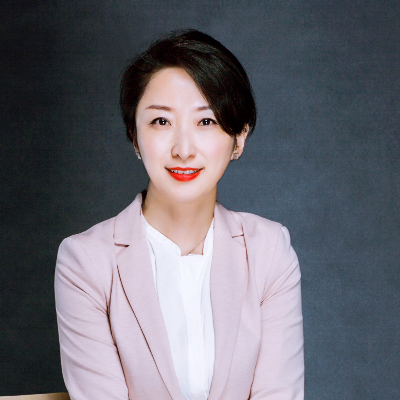 Dr. Lily Liu – Head of School
Welcome to Xi'an Liangjiatan International School (XLIS), and thank you for your interest in one of the most attractive and ambitious schools in Xi'an.
As one of the top international schools in Xi'an, we are committed to offering and focusing on educating students to be confident, open-minded global citizens through life-long learning and a sense of community.
This year, the pandemic of Covid-19 has been and continues to be a big challenge for everyone. As international educators, we have a global view and understanding of cross-cultural communication, we believe that mutual understanding and support, a positive attitude and scientific exploration is needed to support humans to overcome the disease.  We encourage our students to focus on academic research, scientific exploration, and discovery on unsolved problems based on IB learning methods.
Please browse through our website and learn more about XLIS and the unique educational programs we have to offer.
Lily Liu
Head of School
Mr. Alex Rambaud – Vice Principal
Dear XLIS Students, Parents, and Friends:
It is with great joy and pride that I invite you to browse through the pages of our 2019-2020 Yearbook. This book aims to showcase our students' achievements and document the wonderful memories generated through each learning journey undertaken at XLIS this year.
As we move forward toward completing our second year at our new campus, it is important to point out how these carefully designed facilities have contributed to our students' growth as their "Third Teacher". Student work is brightly displayed in our classrooms and hallways, providing our students with a sense of achievement, and ownership of their learning spaces.
We are XLIS!
Alex Rambaud
Vice Principal/Dormitory Director
Mr. Brian Lalor – Primary Principal
Greetings, and welcome to Xi'an Liangjiatan International School. My name is Brian Lalor, the primary principal. It is a great honor to be completing my sixth year at XLIS and our second year in our new campus. If you are new to the XLIS community, you have just entered an environment of inquiry where risk-taking is encouraged and mistakes are celebrated.
At XLIS we strive to educate the whole child through a project and play-based conceptual curriculum. Our mission is to enable confident, open-minded global citizens through life-long learning and a sense of community. We hope you will enjoy being part of this community.
Sincerely,
Brian Lalor (M.Ed.)
Primary Principal
Ms. Daun Yorke – Secondary Principal
At the centre of the XLIS mission and vision is the word community and the secondary team has demonstrated a deep commitment to the community throughout the year. To support our diverse community and the different developmental stages of students, we set up middle school and high school sections with lead teachers. Our secondary school works to improve and respond to the needs of our learners and to strengthen communities within the larger school community.
I am beyond proud of our team of teachers and students who persevered despite adversity. I want to send special congratulations and share my admiration to the class of 2020. Despite the setbacks they faced, the group completed a visual art show and their mock exams and final assessments online.  We are proud of the thirteen members of the Diploma Programme class of 2020 and we thank them for leading the student body and demonstrating agility and adaptability. We wish them all the best in the future.
Daun Yorke
Secondary Principal
Ms. Echo Zhao – Head of Brand Development
The Brand Development Team has been devoted to achieving the vision of XLIS, by creating a student-centered, community-driven educational context, and by changing lives through education.Our Administration Office, Student & Parent Centre, Human Resources Department, and Finance Department provide whole school services for over 700 teachers and students from 35 different countries and regions.
We are grateful for all support and understanding our community provided us with during the COVID-19 pandemic, XLIS has grown a great deal over the past year. Students and teachers returning from overseas, including many new students who have studied abroad. Our student body of newly enrolled students has increased by almost 25%. Our experienced and qualified teachers and administration will build upon the good work and solid foundations that XLIS (XHIS) has established in its 17-year history.
We've been working to offer a modern and innovative campus, a well-organized management system, a multi-cultural expert team, and a multi-lingual curriculum. It is the same commitment we bring to creating a quality international education that offers your children the opportunity to foster their passions, recognize and develop their intellectual and social gifts and successfully engage the global community around them.
Best regards,
Echo Zhao
Head of Brand Development
Mr. Kriss Parker – Head of Logistics
Welcome to XLIS, a lively and dynamic school that is truly part of the international community here in Xi'an. My name is Kriss Parker, and on behalf of the entire logistics team and I warmly welcome you to our beautiful school campus in this historic, culturally rich, and modernizing city.
XLIS prides itself on providing a nurturing learning experience for all, ensuring students feel supported, motivated, and free to excel in the paths they so choose. We encourage everyone to be ambitious, to inspire, and to become academically confident to reach their goals and dreams.
Our dedicated teachers, professional administrative and support staff, place great importance on the health and wellbeing of all our students, providing a safe, clean environment, and world-class facilities, allowing them to focus on their studies and to achieve educational excellence.
Our school is an active and social school, with events and workshops for our student and parent community taking place all year round, as we continue to build our community in Xi'an. I welcome all parents, guests, and future students to XLIS, and together we can show you why XLIS is a clear choice for so many families in beautiful Xi'an.
Kriss Parker
Head of Logistics
Reach out to one of our advisors today,
to learn more as to why more families in Xi'an are joining XLIS
Whether you're already in Xi'an or on your way, we're here to help answer your questions!